PRO Nail Art Brush
Text block
Regular price
Sale price
$12.99
Unit price
per
Sale
Sold out
Add some fun and creativity to your manicures with these one-of-a-kind nail art brushes! Each brush is specially crafted to help you to bring your design to life. Keep it simple and traditional, or turn your nails into a world-class canvas. The choice is 100% yours! 
Pro Nail Art Brush Highlights:
01 Liner: designed for accurate, longer, thicker line patterns. Perfect for use with creamy gel polishes!
02 Painter: essential brush for producing advanced nail art and distinctive patterns like florals or abstract designs!
03 Square: excellent for streak-free application and ideal for people who favor using a flatter brush for their work!
04 Round: made to offer you a foundation, builder, or cream gel application that's delightfully smooth. Perfect for applying builder gels as overlays or extensions and applying color without streaks!
05 Angled: this angled brush is excellent for producing various nail art effects and is useful for fixing any errors made around the cuticle!
Pro Nail Art Brush Set: get the complete set and become a true nail artist! 
PRODUCT INCLUDES

- One single brush with brush cap

PROPER CARE

- Gently wipe your brushes down with an isopropyl alcohol-soaked lint pad. To ensure that your brush lasts as long as possible, keep the bristles and brush away from acetone.
- To avoid breaking the brush inside when removing the Flexi lid, grab onto the very tip of the lid and twist.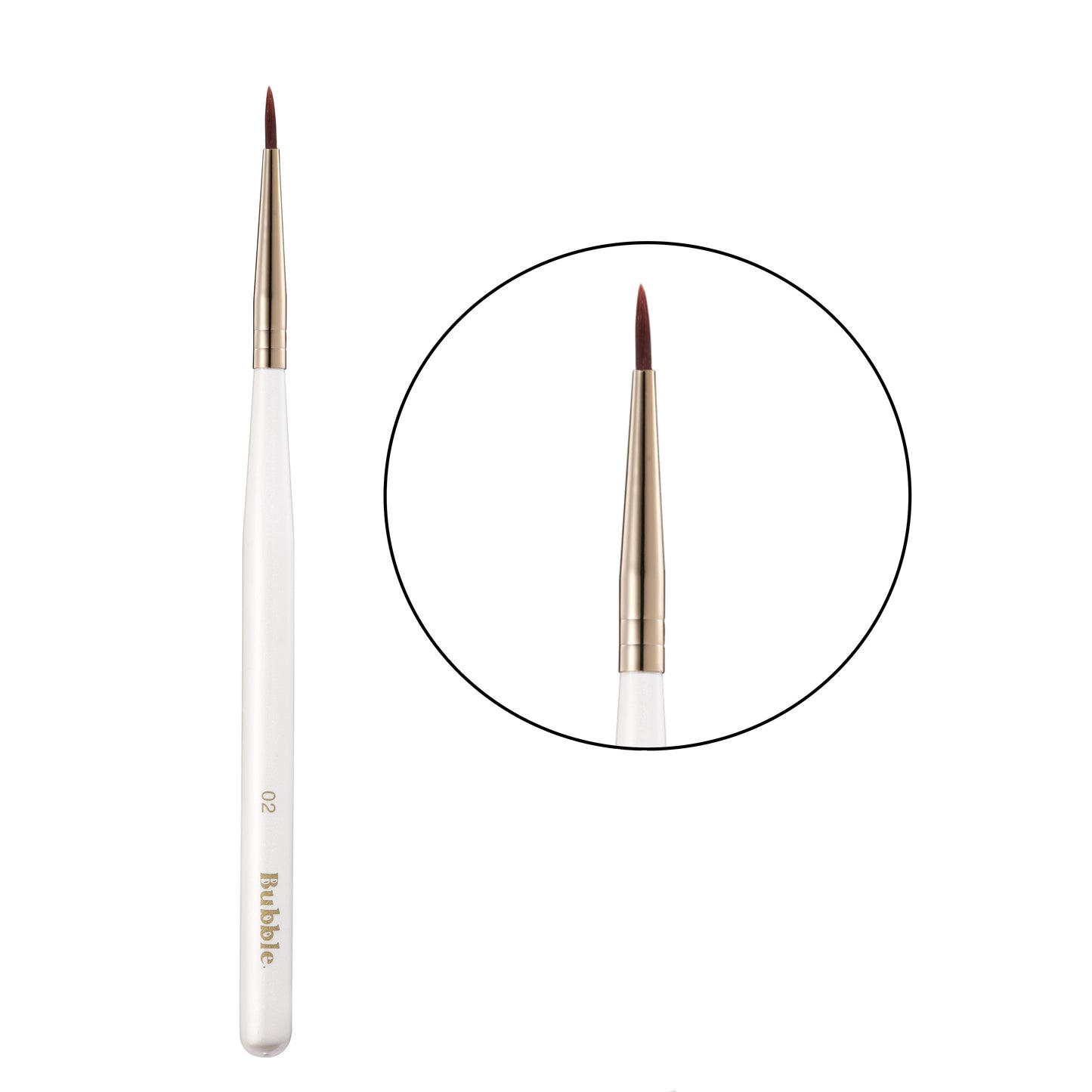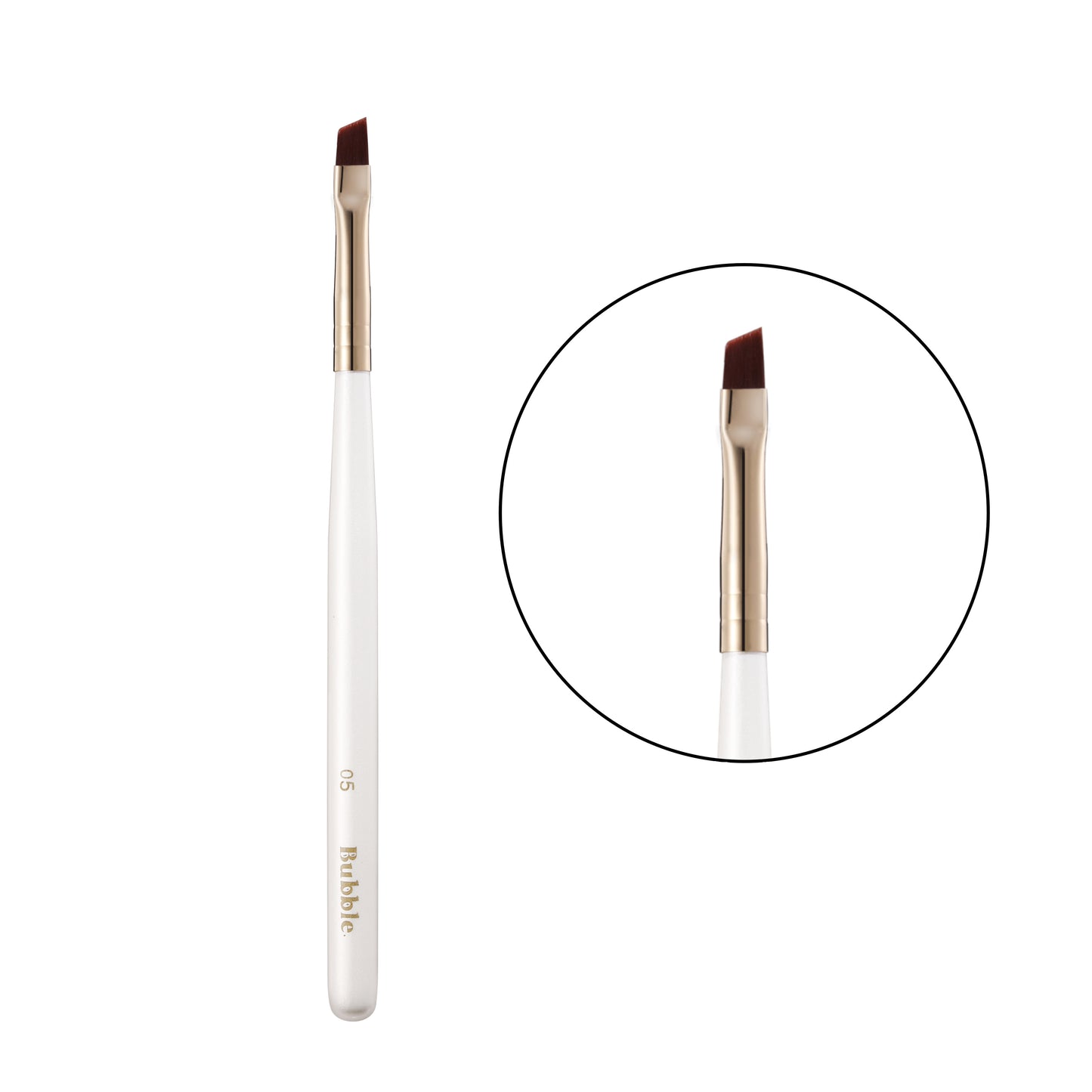 What Our Besties Are Wearing
Tag #Bubblebestie and Share With Us
INSTRUCTIONS
SHAPE, FILE, AND
CLEAN YOUR NAILS

PUSH BACK AND
PREPARE YOUR CUTICLES

IF YOU PLAN TO CHANGE YOUR TIPS OR NAIL COLOR FREQUENTLY APPLY PEELY GEL
APPY A THIN LAYER OF BASE GEL, SEAL OFF AND CURE

APPLY YOUR BUBBLE GEL POLISH OF CHOICE, SEAL OFF AND CURE
APPLY NON-WIPE TOP GEL TO FINISH