Effortless Gel Nail Extension Tips
Text block
Regular price
Sale price
$19.99
Unit price
per
Sale
Sold out
Introducing Bubble's Effortless Gel Nail Extensions: the ultimate solution for stunning DIY nail extensions at home! Achieve salon-quality results with our pre-etched, expertly-shaped, and ready-to-apply nail tips. Our latest innovation streamlines the nail extension process, offering a hassle-free alternative to traditional nail extension methods. Lovingly crafted, our nail tips are designed to merge flawlessly with your natural nail bed for a seamless finish.
Effortless Nail Tips Features:
Quick & Convenient: Save time with pre-etched, pre-shaped, and pre-buffed nail tips that are ready for immediate application!
Long-lasting & Sophisticated: Enjoy resilient and stylish nail extensions, featuring an ultra-thin edge that blends harmoniously with your nails.
Customizable Styles: Choose from a variety of shapes, including coffin, almond, squoval, and mixed options, to match your personal style and preferences.
Elevate your at-home nail game with our Effortless Gel Nail Extensions, and experience the difference in DIY nail enhancements today! 
HOW TO USE

https://bubblebubble.co/blogs/news/how-to-apply-nail-extensions-like-a-pro
PRODUCT INCLUDES

- 15 layers * 30pc each layer (total 450pc)
- Mixed includes 5 layers of each shape
PROPER CARE

- Do not use your nails as tools (e.g. screwdriver) as this could lead to cracking
- Never pick or peel the product off as this could damage your natural nail
- Avoid long periods of time in water (e.g. long baths, swimming, washing up)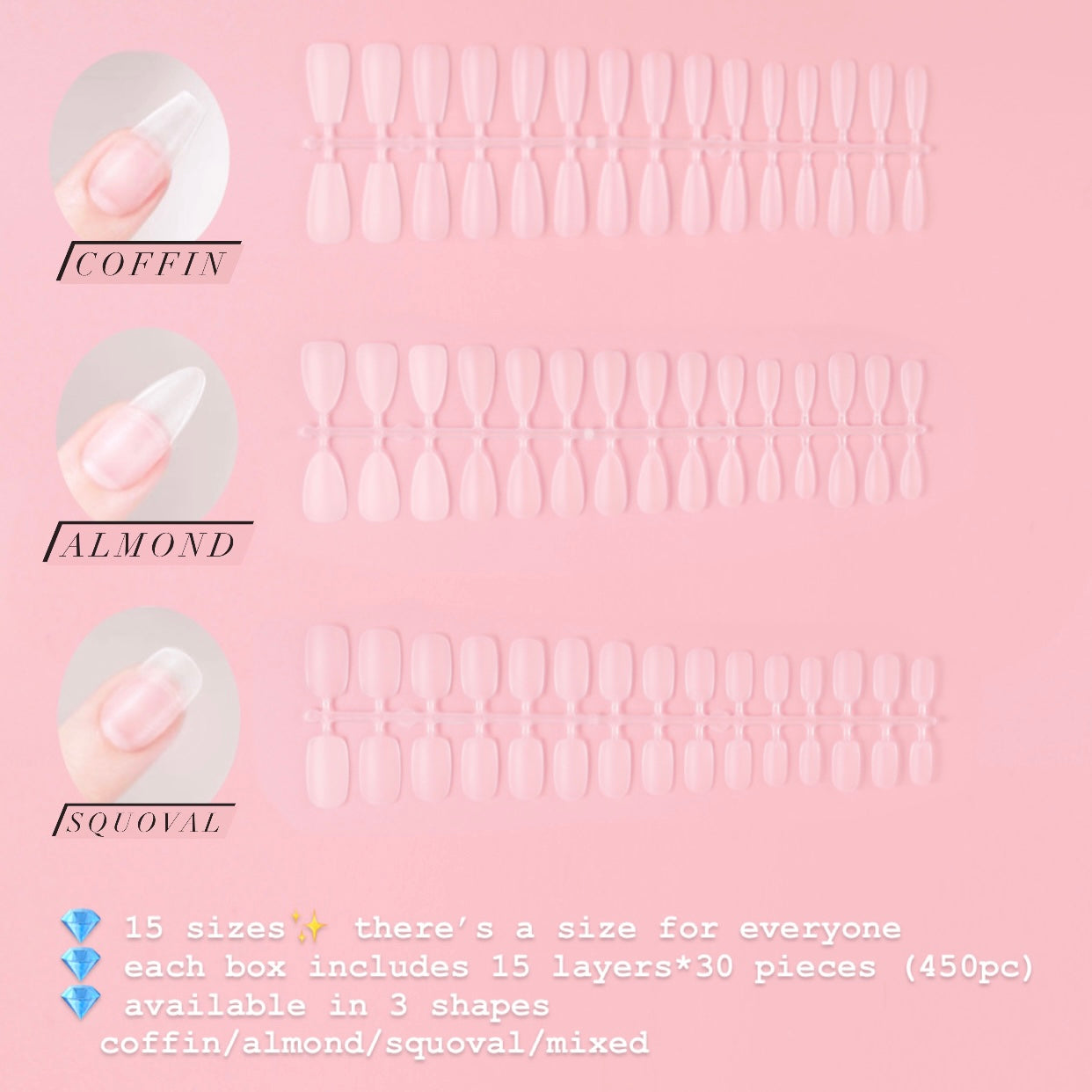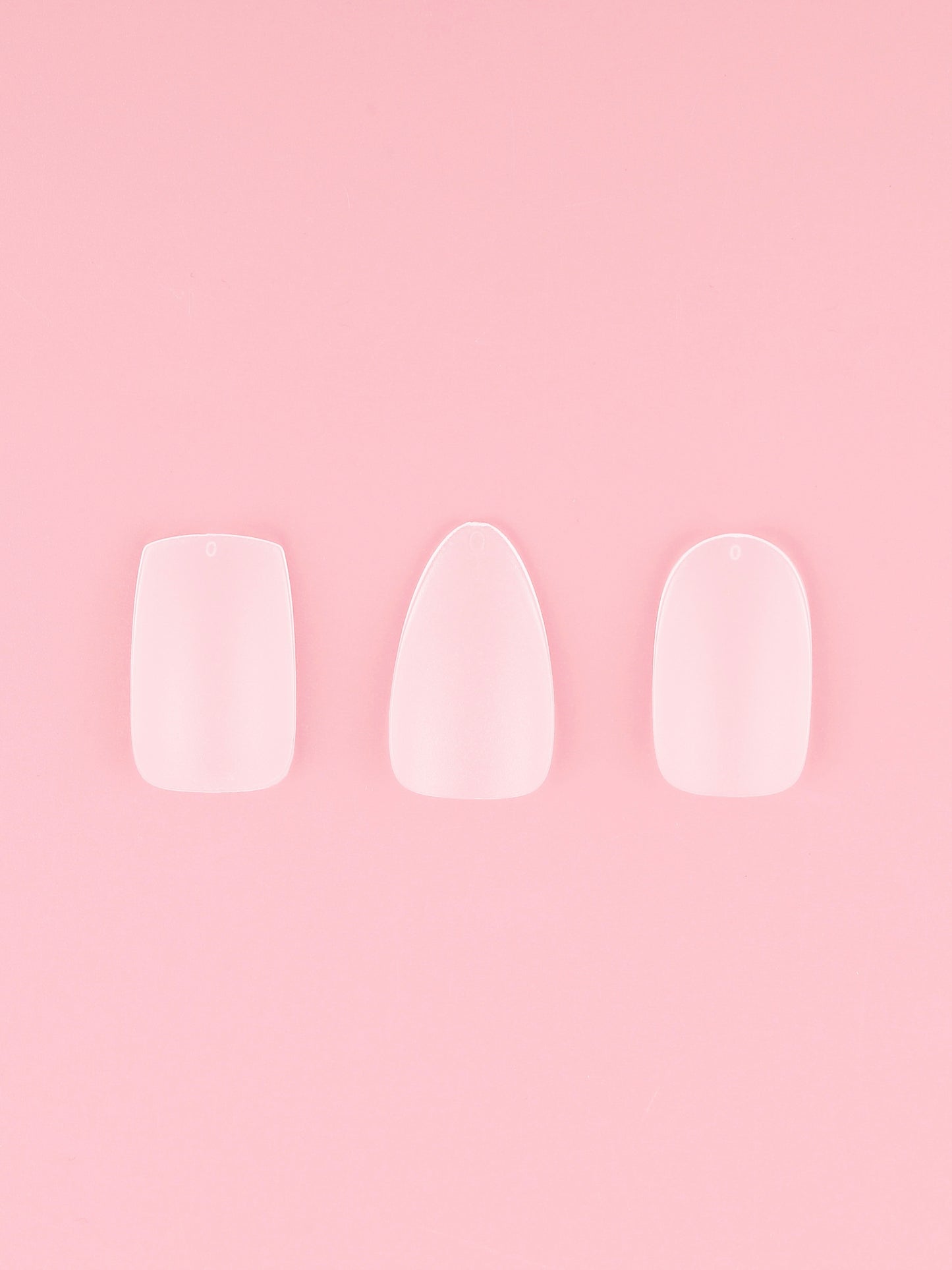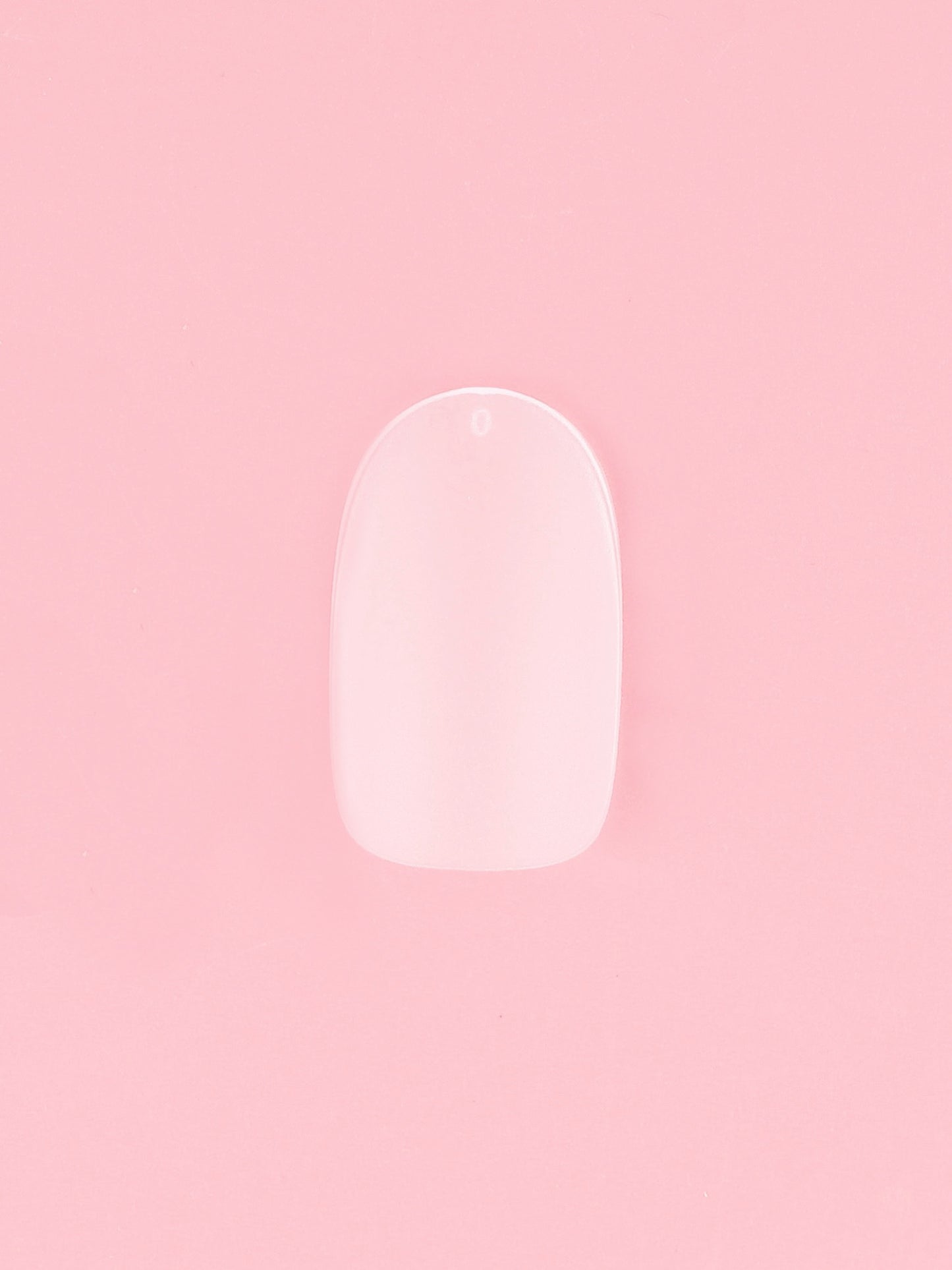 What Our Besties Are Wearing
Tag #Bubblebestie and Share With Us
INSTRUCTIONS
SHAPE, FILE, AND
CLEAN YOUR NAILS

PUSH BACK AND
PREPARE YOUR CUTICLES

IF YOU PLAN TO CHANGE YOUR TIPS OR NAIL COLOR FREQUENTLY APPLY PEELY GEL
APPY A THIN LAYER OF BASE GEL, SEAL OFF AND CURE

APPLY YOUR BUBBLE GEL POLISH OF CHOICE, SEAL OFF AND CURE
APPLY NON-WIPE TOP GEL TO FINISH
Customer Reviews
11/26/2023
Lindsey G.

United States
Best nail extensions!
I am a professional nail tech and these are my favorite extensions to use. I choose to use these over any professional brand that I can get. They are thin, flexible, and easy to use at home on myself.
07/31/2023
Isabel

United States
BEST EXTENSIONS!!!
Love these extensions and this entire brand!!!! So easy to use and the pre filed nails are chef's kiss. Shipping was so fast & packaging was so cute. Just got my order and about to buy more products!! :)
05/31/2023
Jessica T.

Canada
Just awesome!
Wow so easy! I really love the tips. I did my nails last week and still beautilful. Now i will see how long they will stay.
03/09/2023
Beatrice C.

United States
Best Nails Ever!
These are the easiest applying nails ever! Not sure if I'll go back!
01/04/2023
Brenda b.

United States
Tips
Perfect shape and length!