The Everything-You-Need Gel System!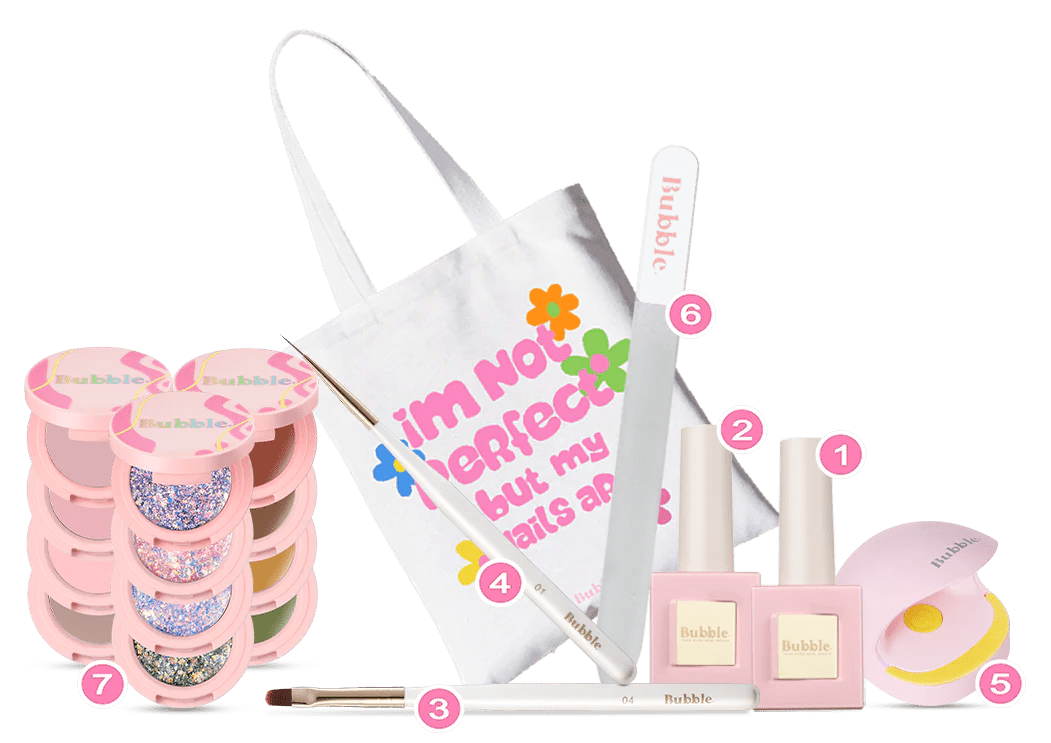 Long-lasting BASE COAT

Super Glossy TOP COAT

Polish Smoothening ROUND BRUSH

Design lover's LINER BRUSH

Travel ready PRO MINI LED

Smooth & Gentle CRYSTAL NAIL FILER

1 or 3 Innovative Super 4-in-1 GEL POLISH
AND a Bubble Tote just for funsies 💕
PICK YOUR GEL POLISH!
How to Use the Bubble Gel System
Step 3
Builder Gel (Optional)
Step 6
Remove Your Polish!