Essential Gels
Text block
Regular price
Sale price
$11.99
Unit price
per
Sale
Sold out
Replenish your stock of Bubble's essential gels with essential gel singles.
Bubble Essential Gel Highlights:

Peely Base Gel: Our peely is engineered to help people enjoy gel mani while still able to remove easily without acetone. Last up to 2 weeks on natural nails. 
Base Coat:

 

for helping your gel polish bind and last longer
Builder Gel:

 

for when you want to add strength and make your nail look healthier and fuller
Extend Gel:

 

acts as a seamless

 adhesive for your nail extensions
Top Coat: seals and protects your gel color, and adds a bright shine 
Size:
 10g Net wt: 0.35 oz
How to Use

https://bubblebubble.co/blogs/news/how-to-apply-nail-extensions-like-a-pro
PROPER CARE

- Essential gels are light-sensitive and may begin to harden and cure when exposed to sunlight or left open near an operating UV/LED lamp. Therefore, do not apply or leave the product in natural sunlight or a brightly lit environment.

- Essential gels should be stored away from exposure to direct sunlight. Don't leave them open/sitting out in front of a window.

- You should also avoid storing your gels in locations exposed to extreme temperatures, hot or cold. An even, mild temperature is best.

- Be sure to clean the outside of your Bubble products well with acetone. This will help you avoid any product buildup around the rim, which could dry, making your product nearly impossible to open (even for the strongest of you!)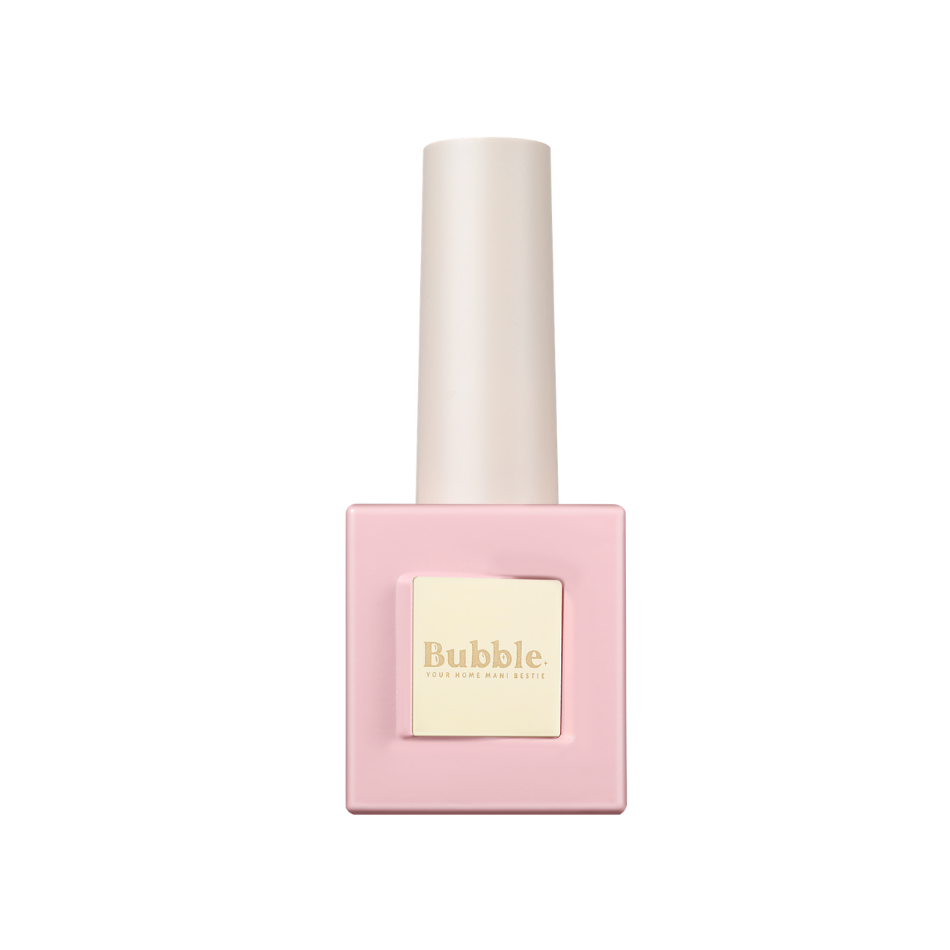 What Our Besties Are Wearing
Tag #Bubblebestie and Share With Us
INSTRUCTIONS
SHAPE, FILE, AND
CLEAN YOUR NAILS

PUSH BACK AND
PREPARE YOUR CUTICLES

IF YOU PLAN TO CHANGE YOUR TIPS OR NAIL COLOR FREQUENTLY APPLY PEELY GEL
APPY A THIN LAYER OF BASE GEL, SEAL OFF AND CURE

APPLY YOUR BUBBLE GEL POLISH OF CHOICE, SEAL OFF AND CURE
APPLY NON-WIPE TOP GEL TO FINISH
Customer Reviews
02/28/2023
Mary R.

United States
Five stars
Very good, love the colors and the consistency of the gel colors.
11/21/2022
Shia L.

United States
Beautiful BASE COAT
I'm in the process of trying new small business brand's products to find the quality and not the packaging itself. I used this for two weeks on a client and so far it's great on its own but best when a primer or bond is applied.